What is TPMS?
They're coming your way!

Tyre Pressure Monitoring Systems (TPMS) warn the driver when the pressure of a tyre (once warmed up) falls 20% below the normal value.
This increases safety, lowers fuel consumption and reduces tyre wear. For these amongst other reasons, the European Union decided to introduce TPMS into Europe.
Since November 2014, all newly registered vehicles in the EU must be equipped with this modern technology, creating new opportunities for dealers, garages and tyre businesses.
Pressure from the EU
According to EC Directive 661/2009, Article 9:
all new type-approved vehicle models of Class M1* as from 01 November 2012 must be fitted with a TPMS
all new vehicles of Class M1 as from 01 November 2014 must be fitted with a TPMS
EU regulation ECE R 661 clearly specifies what safety information the system must display:
It must report a sudden loss of pressure of 20% ore more within a period of ten minutes
It must warn the driver if there is a gradual loss of pressure within 60 minutes
It must function reliably at speeds of 40 km/h and more, up to the top design speed of the vehicle
Provided they meet the specification, automakers are free to decide what kind of system they wish to use in their vehicles. They have a choice between two very different technologies.
Indirect vs Direct TPMS
Indirect systems:
These systems evaluate signals from a vehicle's anti-lock brake (ABS) wheel speed sensors. A software component compares the speeds of the wheels. The speed of a wheel will increase if the tyre has lower pressure due to the reduced rotational circumference. If the system detects a difference in wheel speeds and this is not attributable to the driving situation, a warning lamp on the instrument cluster will illuminate.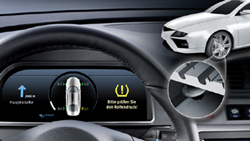 Direct systems:
In a direct system each wheel/tyre is equipped with a sensor that directly measures the tyre pressure and depending on the vehicle, may also measure temperature. This information is transmitted wirelessly to a control unit which analyses the data and displays a warning on the instrument cluster if low pressure is detected.
Direct systems are faster and provide more precise
Direct systems have the potential to display the pressure and temperature of each tyre individually, even when the vehicle is stationary
Direct systems do not have to be recalibrated if the tyre pressure changes due to an increase in load or a tyre change (however direct systems do require a sensor/vehicle relearn when moving or replacing sensors – this may be automatic depending on the vehicle)
Our Solutions
VDO REDI-Sensor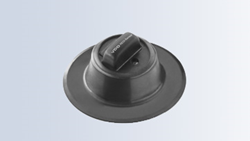 Multi-brand sensor - equip a large number of vehicles with just a few sensor variants
Pre-programmed 'REDI' to install straight from the box
Protected against mechanical damage 
Glued to the inner surface of the tyre
Easy and efficient to install - No service kits required
OE sensors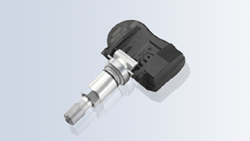 Valve-based sensors
Installed and removed via a service kit
Video Demonstration
Contact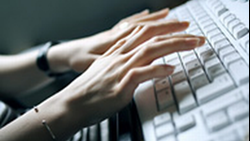 Tel: 0121 326 1200
Email: uk@vdo.com