Autodiagnos Check / Autodiagnos Check TPMS
The ideal EOBD diagnostic service tool for check-in, service & repair.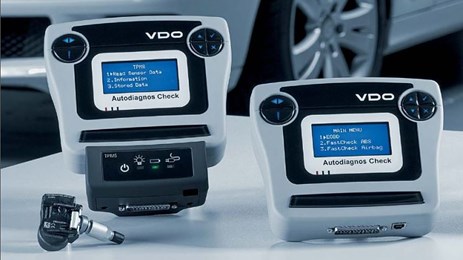 Efficient and reliable downloading of ECU data during check-in
Engine diagnostics during servicing - with more than 20,000 manufacturer fault codes
Resetting airbag and pretensioner systems - perfect for body shops
Support for electric parking brakes, ABS/ESP and the Mercedes-Benz SBC system - perfect for brake servicing
Testing and calibrating TPMS
Calibrating VAG DSG transmissions
Resetting service and oil change interval indicators
Overview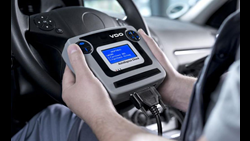 Autodiagnos Check is compact, easy to use and with its large memory along with the integrated multiplexer and CAN controller, offers powerful hardware, whose great flexibility ensures that it is ready for the solutions of the future.
With our FastCheck applications, you can test more easily and quickly than ever before.
ABS/ESP incl. MB SBC
Airbag (SRS restraint systems)
EPB (electric parking brake)
Air conditioning
LWS (steering angle sensors)
service (inspection and oil service reset)
TPMS (tyre pressure monitoring systems)
CR diesel injector coding
Gearboxes (ASG & VAG DSG)
Includes:
One free software update (option to extend)
Three year warranty
Cables
Carry case
Autodiagnos Check TPMS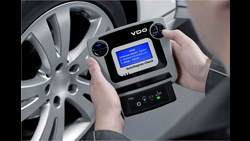 With the same functions of the Autodiagnos Check service tool, the Autodiagnos Check TPMS incorporates a frequency module to read and display sensor data from a Tyre Pressure Monitoring System (TPMS).
Sensor data, such as tyre pressure, temperature and the sensor's battery status are displayed onto the Autodiagnos Check TPMS tool through a wireless connection, and saved if required.
The Autodiagnos Check TPMS houses a rechargeable battery block which supplies the device with electrical power for up to 2 hours continuously, independently of the vehicle power system. If desired, the frequency module can be retrofitted to basic devices that you already have.
I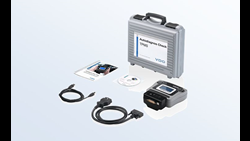 ncludes:
One free software update (option to extend)
Three year warranty
Cables
Carry case
Software Updates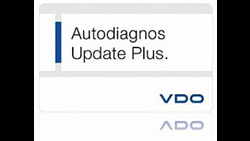 Ensure your Autodiagnos Check / Autodiagnos Check TPMS is always up-to-date with the latest software using Update Plus.
Downloads
Accessories
| | |
| --- | --- |
| VDO Product Code | Description |
| A2C91942100 | Autodiagnos Check- Kit |
| A2C91905700 | Autodiagnos Check TPMS - Kit |
| A2C59512084  | Autodiagnos Check - BMW OBD Cable |
| A2C59512975  | Autodiagnos Check - Fiat/Alfa/Lancia 3pin |
| A2C59512083  | Autodiagnos Check - Mercedes OBD Cable |
| A2C59512082  | Autodiagnos Check - Mercedes Sprinter Cable |
| A2C59512974  | Autodiagnos Check - PSA Cable 2pin <´98 |
| A2C59512080  | Autodiagnos Check - PSA OBD Cable |
| A2C59512079  | Autodiagnos Check - VAG OBD Cable |
| A2C59514540  | Autodiagnos Check - Honda 3/5 PIN cable |
Contact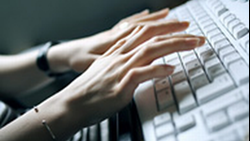 Tel: 0121 326 1200