VDO Autodiagnos VCI
Computer-supported & multi-functional diagnostic tool with guided diagnostics.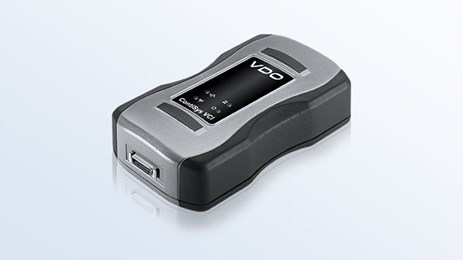 Identifies control devices automatically
Reads & deletes fault code memory
Extensive live data & measured values
Activates components
Communicates to any compatible Windows PC (wireless or USB)
EOBD modes
Multiplexer & CAN controller for in-depth vehicle coverage
Guided troubleshooting (HaynesPro VESA)
Technical bulletins & recall info (HaynesPro SmartFix)
In-depth vehicle coverage of more than 40 vehicle manufacturers
Three year warranty
One year of software updates (option to extend)
Overview
The Autodiagnos VCI (Vehicle Interface) is an all rounder that offers solutions for many conceivable variants of vehicle diagnostics with step-by-step instructions to guide you through the process.
The Autodiagnos DSI software is the heart of the Autodiagnos VCI and permits easy access to all the data and functions. See more information below.
System selection:
Brake: ABS, SBC, electric parking brake
SRS: airbag, belt tensioner
Reset service indicator - incl. CBS
Coding of control units
CR diesel injector coding
TPMS
Chassis computer
Ommobiliser
Engine control unit (petrol/diesel)
Vehicle comfort systems
Steering angle sensors
Autodiagnos DSI
The Autodiagnos DSI diagnostic software permits easy access to all the data and functions and offers a range of useful interfaces.
HaynesPro VESA:
Using data retrieved from the vehicle's CAN-Bus system, VESA guides the user to the source of the fault in just a few clicks, and solutions or options for action are immediately displayed.
Local component diagrams
Generates diagnostic solutions
Order it once, order it right with parts catalogues
HaynesPro Smart Fix:
Technical service  bulletins (TSBs)
Recall data identifies known issues
Detailed information on faults
Repairs defects in the form on TSBs
Smart links to other data (procesudres, drawings, manuals and fault codes)
Data complies with the OEM documentation
Software Updates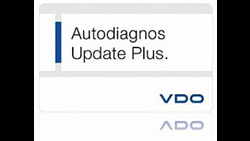 As an added service, you will regularly receive software updates free of charge in the first year after buying the Autodiagnos VCI.
After that, the license for the software can be extended for a further year using Update Plus to ensure your device is always up-to-date with the latest software.
Downloads
Accessories
| | |
| --- | --- |
| VDO Product Code | Description |
| A2C59512078  | Autodiagnos VCI - Kit |
| A2C59512093  | Autodiagnos VCI - Update Plus |
| A2C59512090  | Autodiagnos VCI - EOBD Cable |
| A2C59512084  | Autodiagnos VCI - BMW OBD Cable |
| A2C59512975  | Autodiagnos VCI - Fiat/Alfa/Lancia 3pin |
| A2C59512083  | Autodiagnos VCI - Mercedes OBD Cable |
| A2C59512082  | Autodiagnos VCI - Mercedes Sprinter Cable |
| A2C59512974  | Autodiagnos VCI - PSA Cable 2pin <´98 |
| A2C59512080  | Autodiagnos VCI - PSA OBD Cable |
| A2C59512079  | Autodiagnos VCI - VAG OBD Cable |
| A2C59514540  | Autodiagnos VCI - Honda 3/5 PIN cable |
| A2C59512089  | Autodiagnos VCI - USB Cable |
| A2C59512092  | Autodiagnos VCI - Carry Case |
Video Demonstration
Contact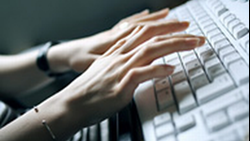 Tel: 0121 326 1200