VDO ContiSys Scan
Effective diagnostics and enhanced performance other tools ignore.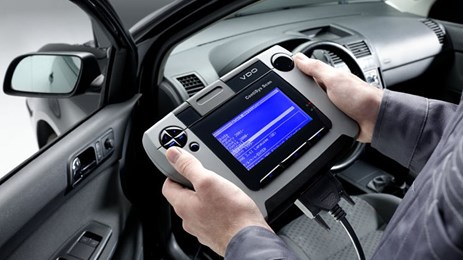 ConiSys Scan is an outstanding unit thanks to the large number of models it covers and the many functions it offers. It diagnostic scope covers models from more than 40 vehicle manufacturers, including models constructed from 1996 onwards thanks to its integrated multiplexer and CAN controller.
The robust housing and ergonomic shape of the ContiSys Scan are perfectly designed to meet workshop needs. The large, high contrast display is easy to read, even in poor lighting conditions and the entire device is simple to use.
Includes:
One year of software updates (option to extend)
Three year warranty
Overview
Important functions at a glance:
ECU diagnostics extensive live data 
CR injector configuration
Key re-programming ECU re-configuration
Electric parking brakes (EPB)
Component activations
Service re-set including BMW-CBS and MB-Assyst Plus
Data capture facility (snapshot feature)
In addition to this, the ContiSys Scan supports a number of other test systems, such as control unit diagnostics, actuator control, TPMS, ABS, SRS (airbags and belt tensioners), DSC, ESP, immobilisers, body control units, gearboxes, security systems, door controllers, air conditioning, instrumentation, cruise control, parking assistance systems, electro-hydraulic power steering systems, particulate filters, headlamp beam height control, steering angle sensors and more.
Includes:
OBD cable
One year of software updates
Optional extended software update service (Update Plus)
Three year warranty
Software Updates / Register your tool
1. Register your tool
Please enter your contact details and register your device here
2. Software updating service (Update Plus)
You will receive regular software updates free of charge in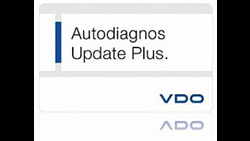 the first year after buying the ContiSys Scan.
After that, the license for the software can be extended using Update Plus to ensure your device is always up-to-date with the latest software.
Downloads
| | | | | | |
| --- | --- | --- | --- | --- | --- |
|  Product |  Description |  Language |  Size |  Version |  Download |
| ContiSys Scan  | Cartridge Manager  | All Languages | 45 MB  | June 2016  |  Download  |
| ContiSys Scan | Snapshot Reader | English  | 6.8 MB | November 2015 | Download |
| ContiSys Scan | Software Update | All Languages | 120 MB | September 2016 | Download |
| ContiSys Scan | Literature | English | 926 KB | May 2016 | Download |
Please select the above option to download the latest 'international' application updates. These updates can be used worldwide within this product and have no territorial restrictions. Note: Further software updates that contain OE data for use within the EU region only are now available for the BMW/Mini & Opel/Vauxhall brands. Please contact our support team for further information.
Spare Parts
| | |
| --- | --- |
|  VDO Product Code | Description  |
|  A2C59513462 |  Ford OBD cable |
|  A2C59513463 |  Land Rover OBD cable |
|  A2C59513464 |  Land Rover ABS cable |
|  A2C59513465 |  Rover OBD cable |
|  A2C59513466 |  VW LT 35 OBD cable |
|  A2C59513467 |  OPEL 10-Pin OBD cable |
|  A2C59513468 |  Renault OBD cable |
|  A2C59513469 |  BMW OBD cable |
|  A2C59513470 |  PSA 2-Pin OBD cable |
| A2C59513471 |  Mercedes Spring PBD cable |
| A2C59513472 |  VAG 2-Pin cable |
| A2C59513473 |  Mercedes 38-Pin cable |
| A2C59513479 |  Fiat OBD cable |
| A2C59513577 |  12V battery cable |
Contact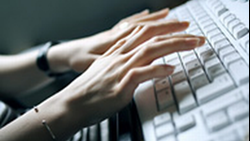 Tel: 0121 326 1200