OE TPMS Sensors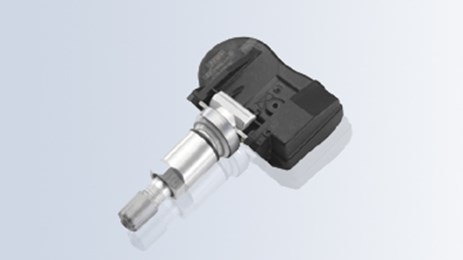 Our VDO TPMS valve-based OE sensors meausres the tyre pressure and temperature directly at the valve and sends this data to the control unit as a wireless signal.
OE-engineered and validated to deliver OE fit, function and reliability for a broad range of vehicles.
Overview
A valve-based TPMS sensor includes a valve core, hex nut, seal, seal washer, valve cap, valve stem and a screw.  
The sensor only has to be replaced if it is damaged or the battery is depleted, whereas the service parts should be replaced whenever a tyre is changed or the tyre bead is separated from the rim.
To service and diagnose a TPMS sensor, you will require a TPMS diagnostic tool.
Application List
Video Demonstration
Contact
Tel: 0121 326 1200
Email: uk@vdo.com