UDS-AT Pro Incident Data Recorder
Recording of collisions and critical driving situations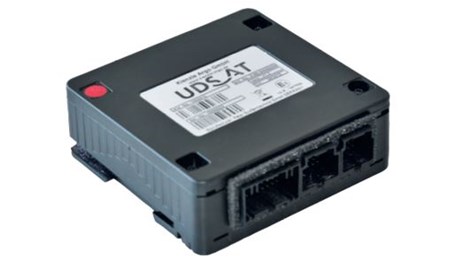 UDS-AT Pro Incident Data Recorder
The UDS-AT Pro has been developed using the latest 3D sensor technology.  Higher resolution and accuracy of data forms the basis for precise and comprehensive collision reconstruction.
Due to its unique trigger logic algorithms, collisions and extraordinary driving manoeuvres (incidents) can be reliably and automatically detected.
The UDS-AT Pro saves all sensor data and status signals of the vehicle, such as speed, braking, indicators, blue lights and siren, 30 seconds before and 15 seconds after each incident.
The three-dimensional sensor technology measures acceleration in all directions (x, y and z axis) and compass and gyroscope are used for change in direction.
Incidents can be saved manually to ensure drivers have the additional option of choosing to save less serious incidents.
This product is designed for the blue light market.  
For more information please email; uk@vdo.com