VDO TPMS Pro / TPMS Pro Print
Compact, efficient and highly advanced universal testing and programming device for TPMS.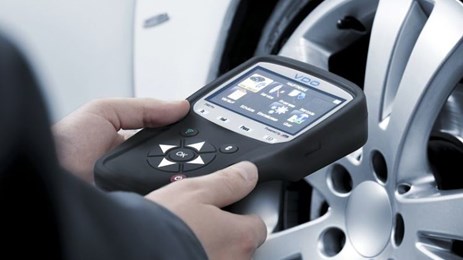 Quickly reads TPMS sensors

Displays tyre pressure, temperature, sensor's battery status & ID

Programs OE & universal sensors

Relearns new sensor ID to the vehicle's ECU

Extensive vehicle coverage

Large 4.3" colour screen with icon-based navigation

Step-by-step instructions

Prints results (TPMS Pro Print)

Three year warranty

One year of software updates (option to extend)
TPMS Pro: A2C59506457
TPMS Pro Print: A2C59506643
TPMS Pro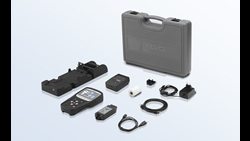 Equipped with the latest scanning technology, this smart tool can read out tyre pressure monitoring sensors remotely, irrespecitive of whether they are the originally installed sensors or have since been replaced.
The sensors are read, checked and where necessary re-coded in moments and the option to print results for your customers with the TPMS Pro Print (equipped with an infrared printer and docking station).
In addition, the device can be used to program aftermarket sensors of various manufacturers. This step is not necessary for for preprogrammed sensors like the VDO REDI-Sensor, which considerably simplifies work for mechanics. The device possesses an OBD II interface, which allows new tyre pressure monitoring sensors to be relearned to the vehicle's electronic system. 
Thanks to icon-based navigation on the high-resolution 4.3 inch color display, scrolling through several menus and functions is very easy, enabling the user to work efficiently.
TPMS Pro Print

The VDO TPMS Pro Print is also available. Equipped with a infrared printer and docking station, the VDO TPMS Pro Print allows you to print results quickly and easily, making this tool an ideal solution for the mobile tyre fitter.
Software Updates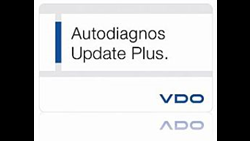 You will receive regular software updates free of charge in the first year after buying the TPMS Pro / TPMS Pro Print.
After that, the license for the software can be extended using Update Plus to ensure your device is always up-to-date with the latest software.
Downloads
Video Demonstration
Contact
Tel: 0121 326 1200