TPMS Go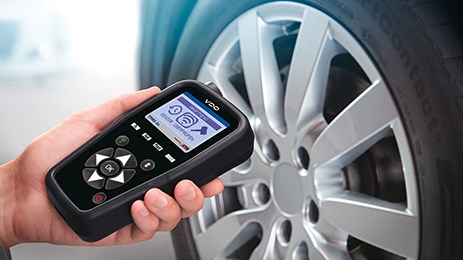 The 'go-to' TPMS tool for beginners
The TPMS Go is a robust and user-friendly tool for any workshop wanting to step into the world of TPMS. 
This tool will activate and display the sensor data of each wheel in seconds, such as the sensor ID, tyre pressure, tyre temperature and battery status of the sensor.
This handy tool will also program any leading aftermarket sensor to replace a faulty sensor. Thanks to monthly updates, your TPMS Go will remain completely up-to-date with the latest sensor and vehicle coverage, so you will never have to turn business away.
Order number: 2910002037400